Home » Product Reviews » 5 Essential Products for a Relaxing Bath
View Our Product Selection Process.
One of the best things about living a fit life is seeking balance. There's nothing better than a warm relaxing bath to help you wind down after day's end. The secret to a truly relaxing bathtime experience is to set yourself up for at least an hour of quiet time. Stash your phone (away from the bath) and enjoy some much-needed solitude. I like taking a bath right before bed. It helps slow my brain and start the night time ritual so I can get a good night's sleep. Here are 5 essential products that will ensure a relaxing bath:
1. Bombs and Bubbles
Mr. Bubble was all we needed as kids. Time for bathtime to grow up so bring on the adult bubbles. A warm tub full of velvety foam is the best way to max relax your bathtime. Look for a formula that doesn't leave a ring. You can transform your bath water into a smooth caress with a lovely bath bomb by LifeAround2Angels. We like this brand especially because they're made in the USA. Combine a bomb with a bubble bar and you'll have cascades of fabulous bubbles, soft silky water, and a custom scent to relax your senses.
Buy bath bombs by LifeAround2Angels and our favorite bubble bars by the Diva Stuff Store on Amazon for quick delivery to your door.
2. Music
There are so many ways to listen to music. Whether you use your phone and some earbuds or your smart home device, you can stream any type of music under the sun. Music is genius in that it helps you wind down and stop ruminating about your day. It soothes your mind. You can get a great deal on the Echo smart home device by Amazon right now. You can create your own custom playlists on Amazon Music and ask Alexa to change tunes while you're soaking without lifting a finger. You can even access public playlists created by other music enthusiasts and explore classical or spa music. Alexa can even suggest music for you based on your interests. We're focusing on music here, but Alexa can do a lot of other things for you as well, like remind you to blow out the candles after your bath.
Find out more about Amazon Music and buy the Echo smart home device online.
3. Favorite Beverage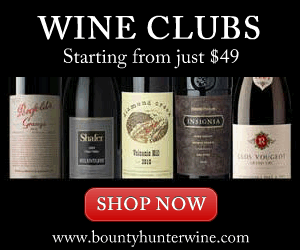 What's your favorite beverage? Whether it's a steaming cup of tea or a bold glass of merlot, it'll help you relax in the bath.
Just because you're in the tub doesn't mean you have to resort to paper cups. Use some quality glassware to make it really special. Create a fun happy hour at home with artistic drinkware from VivaTerra. You can even buy shatterproof wine glasses for an extra measure of safety. Find a glass or mug that holds some volume so you don't have to refill as often.
Dedicate some space near the tub for your wine bottle or teapot so it's in easy reach. We've had this Modern Innovations Marble Wine Bottle Chiller next to the bathtub for years. It ensures a solid place to stash the wine. We also use it to hold flowers and other things when it's not occupied by a wine bottle. For Sunday morning baths, we simply use a fancy stainless steel double insulated carafe to keep our coffee or tea warm from beginning to end.
4. Candles
It may sound cliche but candles turn your bathroom into a luxury spa. Take a good look at the area around your tub and find some room to display a few candles of various sizes and shapes. You'll see
why once you turn the lights off. Place a few on the countertop to add some depth. Light them just before you step into your steaming pool of bubbles, hit the lights, and prepare to be awed.
We especially like a variety of pillar candles. We have a few sets of these Light in the Dark Pillar Candles and they cast a relaxing and comforting glow.
5. Cozy Towels
Set up your bath area so it's clean and uncluttered. Place the items you'll use like fluffy towels and a favorite bathrobe nearby so they're easy to reach. Plan on lounging in the tub for at least an hour or more. Having towels available makes it easy to step out of the tub for a beverage refill and hop right back in.
Buy these 100% Turkish Cotton Bath Towels on Amazon and have them delivered before your next bath. They're hotel and spa-quality for fluffy soft comfort and are highly absorbent so you can avoid slips.
There's nothing more soothing than a relaxing bath. Give yourself time to wind down and really enjoy the luxurious bubbles and lovely scent, play some of your favorite music, and sip something delicious. It's a great time to meditate or just slow down and breathe. It might take 20 minutes or more to finally take that first deep relaxing breath. Once you do, you're on the road to bliss.